It was a busy day for the fishermen who lived by the southern coast of Sri Lanka. The southern coastal line is known worldwide for its pristine beauty. Charlie was a seven-year-old boy who had a reputation for being mischievous and troublesome, yet he was loved by everyone in his village. The village where Charlie grew up was a beautiful village, and everyone in the village was so friendly to each other, even though they were always skeptical about outsiders. They had a fair share of visits from outsiders since the beach was considered ideal for swimming and surfing. This village had a small school and a train station.
Charlie lived just by the railway. The sound of the sea waves hitting the shore and the sound of train sirens were not unfamiliar sounds for Charlie and his family. He wasn't into studies that much, but knew almost every trick they taught in the books. Charlie spoke broken English trying to impress foreigners, which he wasn't able to accomplish very well. He could climb coconut trees and swim far in the turquoise ocean. Catching and cooking fish has always been his thing which he could do without a hitch.
Charlie had a brother and a sister. His father worked in a government office in Galle, and his mother was a housewife. Being the middle child he didn't get that much attention which clearly lead to his mischievous behavior. Growing up by the sea, he always wanted to become a seaman and work in the sea one day, which became his life goal. Having loved the sea absolutely, he believed it was the only place where he could be at peace.
One day in the month of December just after Christmas, Charlie was dreading the holiday season being over and he'll be forced to go to school again. He was sullying over the wooden fence in front of his house. All of a sudden amidst his thoughts, Charlie sensed a silence, which he had never felt before. All thoughts aside! He was terrified. He ran to the railway to observe what was going on. The nothingness of the environment and the animals baffled Charlie. His father was at work. Only his younger brother and his mother were there at home. He saw something that left him speechless. Water has come up to the railway. He was surprised. With his mind gone numb, he wondered if it was a flood, but it hasn't rained that much.
Then he heard voices, screaming and yelping. His neighbor came screaming "Run for your lives, the sea has come to the land, we're all going to die!!!". Charlie was clueless about what was happening, yet his mother knew. She rushed to take Charlie and they started running towards the inland. She kept her youngest child on her shoulders and took Charlie by hand. Charlie later realized his mother never looked back. They kept running and running. Waves became more ferocious in a second. Lucky for them, the obstacles had given them enough time to escape. Charlie still did not know what was happening. His brother was crying and his mother's face seemed emotionless.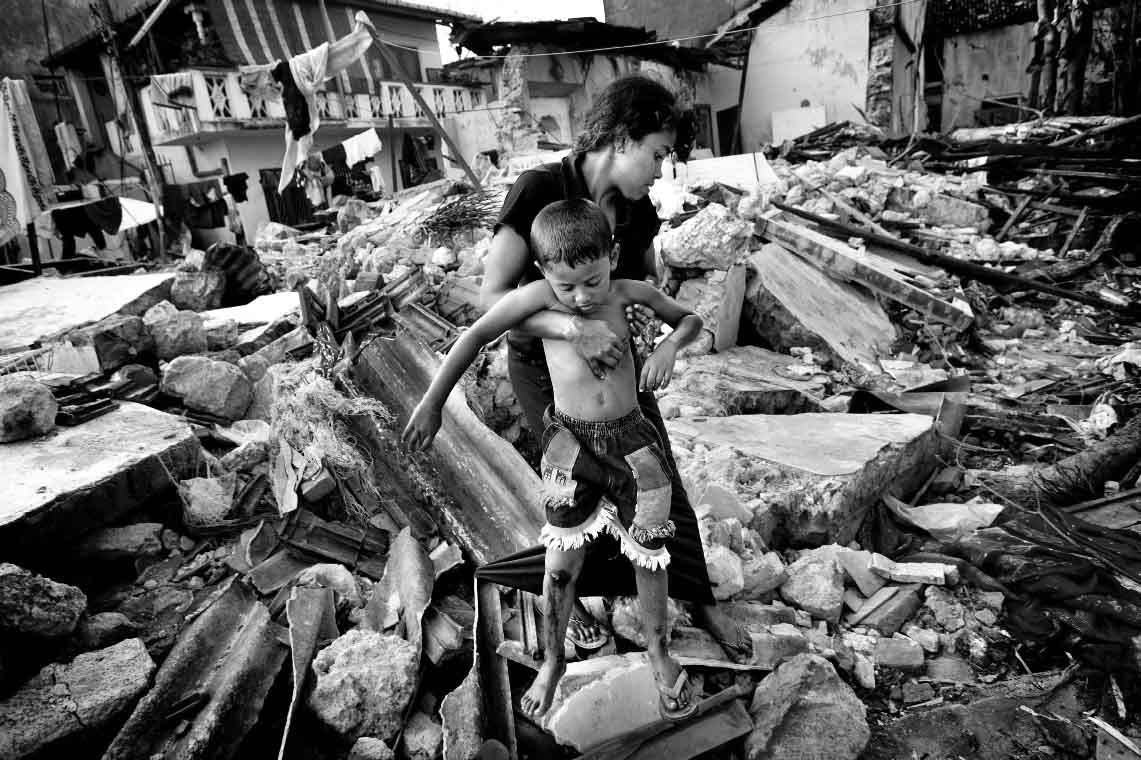 Considering how much they ran, Charlie knew that all of the things they passed would vanish. Charlie heard the large waves roaring at him, it could've been the screams of the lives it took. Skies turned gray with fear. Charlie and his family had run up a hill and they found a safe place, where the waves couldn't get to. It was a Buddhist monastery high up in the hills. Charlie's mother stopped there and she fell to her knees and lifted her head up.
The space was filled with people, the survivors. She felt a sigh of relief, but she wondered about her husband who was at work, and her daughter who was at her sister's house. Her body was exhausted, she hugged the ground so hard like a daughter who was seeing her father returning from war in the north. Charlie's head was filled with questions. But he knew he was not alone. They spent the night at the monastery, where people brought them food. Injured people were everywhere, they heard on the radio that thousands had died from the "Tsunami". Charlie heard that name for the very first time that day, not just him, but the majority of Sri Lankans. But it was too late.
According to the news on the radio, two waves had come. After the first wave, many people had gone to the beach to observe what had happened, but the second wave was far too dangerous than the first wave. Some people had said it looked like a diagonal wall. No one could've survived the wrath of that. By midnight the atmosphere had settled, and some people returned to salvage what was left of their properties. But most of the people were scared to death of a "third wave".
With thousands of worries in their mind a day later Charlie and his family returned to their home. Charlie's father was standing in front of a small cabin. Charlie ran to his father and hugged him tightly. Father couldn't hold back his tears. The surroundings felt familiar to Charlie. As he looked around, he knew where they were standing. The cabin was none other than their bathroom. The rest of the house had vanished. The family was devastated, all they worked hard to build was taken away in mere seconds. But at least they had each other. Charlie's father had to come home on foot from Galle. On the way, he had to step over dead bodies. The casualties of this incident were far higher than they expected.
Few of the villagers were even missing. The fishermen who were at sea had set their final sails without even a proper goodbye. A couple had died trying to save their golden jewellery. That day Charlie's mother had made the right decision, if she had stayed back to save her treasures they wouldn't have made it alive. Later on, they got the news that their sister was also safe with Charlie's aunt. Charlie's father started to remove the logs and tree trunks that fell on the remainder of the house. He put on a brave face and said "It's time we rebuild!".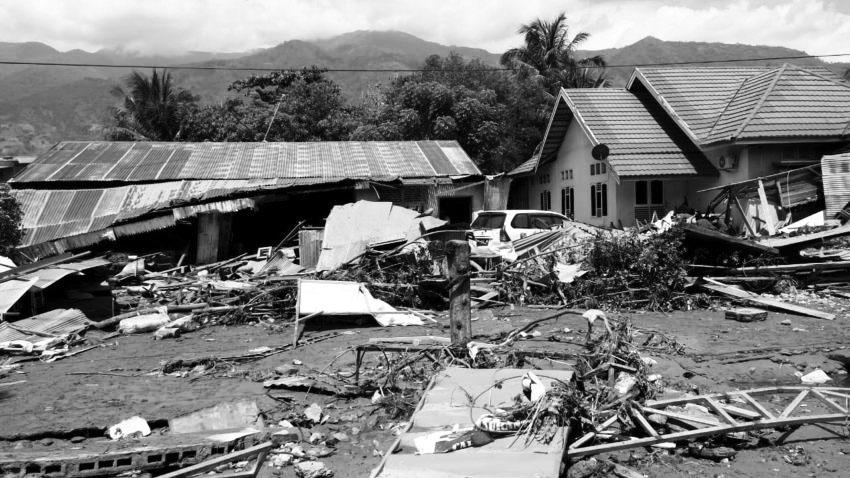 Charlie's place of peace and calmness traumatized him. The horrors of that day, and the screams still haunt him. However, Charlie and his family rebuilt their entire lives from scratch.
The tsunami brought us many hardships, not just us Sri Lankans, but the whole world. If people had been more aware of these disasters, the number of lives taken and the number of properties damaged could've been reduced. The sea is unpredictable, that day on 26th December 2004 the beauty called the sea turned into a beast called Tsunami.
Remembering all the lives lost from tsunamis on this World Tsunami Awareness Day.
(Based on true events)
By Rtr. Ruchila Wijerathne
Image Credits: