Health is the best profit and the greatest blessing that a person can have. Medicine plays a significant role in one's health. Among different practices of medical science, Sri Lanka can be considered a natural treasury of traditional medicine that ensures the overall well-being of human beings by enhancing both physical and mental health. There is a well-known Sri Lankan saying that "If you cannot be a king, become a healer." That shows the significant place healers had in ancient Sri Lankan society.
In ancient Sri Lanka, traditional medicine physicians have closely associated the royalty and they possessed a noble position in the country's social hierarchy. Sri Lankan traditional medicine is a combination of the indigenous medicine of the country (Deshiya chikitsa), Ayurveda and Siddha received from India and Unani medicine from the Middle East. Sri Lanka has developed its own traditional medicine system based on a series of prescriptions memorized & handed down from generation to generation over 3,000 years.
King Buddhadasa, one of the most influential & prominent physicians in ancient Sri Lanka, sustained the survival and longevity of traditional medicine by writing the 'Sarartha Sangrahaya'. It is a comprehensive manuscript that Sri Lankan physicians still use today for reference. According to the available ancient medicine-related literary sources, inscriptional evidence, and other archaeological information, there was a well-developed and sophisticated traditional medical system in ancient Sri Lanka that provided better health care services to its citizens. Ruins of a hospital in Mihintale that dates back to the 9th century have been discovered and it is considered one of the world's oldest hospitals.
The Deshiya Chikitsa and Ayurveda systems use mainly plant and herbal preparations to treat diseases. As a tropical country, Sri Lanka has a rich diversity of medicinal flora. These plants are used singly or as mixtures to prepare medicines. The principle of the traditional medicine system is to consider the body as a whole, ailments of different organs not being treated separately as in western medicine.
According to the ancient wisdom of Ayurveda, all living and non-living things in the universe are made up of the five great elements known as Pancha Maha Bhuta. Akasha (air/ether), Vayo (air), Thejo (fire), Apo (water), and Pruthuvi (earth). These common factors create a correlation and harmony between man and the universe. The Tridosha ( Vata, Pitta, Kapha) keep the balance in our bodies in the same way the Wind, the Sun, and the Moon keep the balance in the universe. Further, the concept 'Prakurti' is the individual constitution of each person that has a strong influence in determining ayurvedic treatment. The dietary requirements, tolerance to the environment, behavior and mental activity differ from person to person. According to the body and personality type, all the treatment protocols are determined.
Treatments in Sri Lankan traditional medicine are generally based on the principle of pacification and nourishment. There are three stages called Purva karma (preparing the body for pacification through minor purification therapies), Pradhana Karma (administering one or more major pacification methods), and Paschath Karma (nourishment & rejuvenation). Ayurvedic Chikitsa (treatment) is divided into two parts Shodhana Chikits (Prevention of diseases) and Shamana Chikitsa (Curing of diseases). Shamana Chikithsa manages the symptoms of the disease and treats the cause of the disease using herbal medicine and therapies.
Different kinds of herbs, minerals, and biological products are used singly, or jointly to suppress and cure diseases, particularly when the disease is at an early stage. Shodana chikithsa is an internal purification process that can be used to cure diseases and at the same time promote the healthy state of the body. Natural ingredients and therapies are used to collect the toxins in specific parts of the body, and then expel them from the body. This purification process helps to increase vitality by rejuvenation and strengthening the immune system.
Traditional medicine utilizes all the parts of the herbs, such as leaves, roots, flowers, fruits, stems, and bark to prepare herbal medications like decoctions (kashaya), herbal juices (swarasa), and pastes or bolus (kalka). These herbal preparations are specially designed according to ancient authentic recipes, that have been used for hundreds of years with good clinical results.
The practitioners in western medicine usually require laboratory reports, X-rays & other technical procedures to diagnose and treat patients. In addition, the long-term use of western drugs can cause some adverse side effects. However, most traditional healers can diagnose any disease just by checking the patient's pulse. Since traditional medicine is mainly based on natural herbs, the incidence of side effects is very low.
Also, many difficult diseases like diabetes, arthritis, paralysis and some cancers can be completely cured by the holistic healing power of traditional local medicine. Meditation and yoga are two other important aspects associated with Ayurveda that ensures the prolonged health of human beings.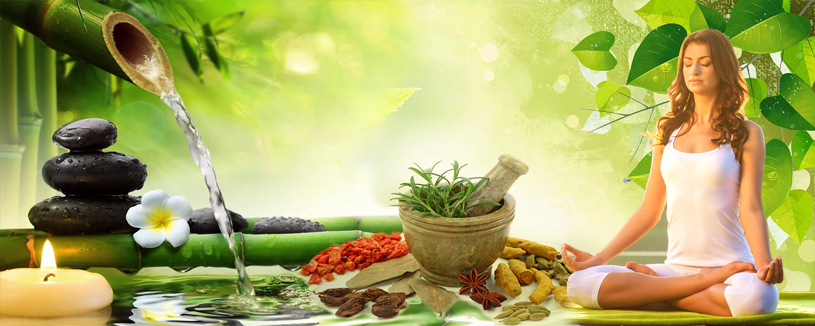 There are some Ayurvedic clinics, Ayurveda resorts, and spas in Sri Lanka that are run by professional trained medical experts who have a family inheritance of traditional medicine therapeutic practices or professional university qualifications. Annually large numbers of foreigners come to Sri Lanka to stay in resorts that offer ayurvedic spas and other treatments. Accordingly, traditional medicine plays an important role in the development of the tourism industry.
However, there are some challenges that practitioners of traditional medicine have to face. The threat of extinction of certain herbs due to the destruction of forests, the absence of organized cultivation of medicinal plants, unscientific harvesting, and the lack of royal patronage are some of them.
The government and other responsible authorities should pay attention to enhancing the overall level of traditional medicine by overcoming these problems. Then the high costs that are spent on western medicine can be reduced. At the same time, the development of traditional medicine can also contribute to the progress of the tourism industry.
Traditional medicine is a priceless gift that we inherited from our great ancestors. Hence, it is our duty to get the maximum benefit from it to build up a healthy and dynamic society that can achieve every aspect of modern life and protect it for the future generation as well.
By Rtr. Bimashi Amanda
Image Credits:
Reference: